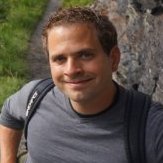 Ivo Jonker
Freelance Software Professional & Fullstack Filenet/Java engineer
Ivo is best described curious, intelligent and highly social. He's a passionate software engineer with experience in all stages in the software lifecycle. Ivo has proven to have excellent analytical capabilities and is able to comprehend the most complex material in a short time. This combined with his excellent communicational skills make him a successful intermediate between business and complex-IT systems/concepts.
Recent workexperience
Senior adviser/coach ICM/ICN/JavaEE/web development
jan 2017 –
The Dutch ministry of Healthcare
  Ivo is currently coaching the a team in the development of Java EE, JavaScript, the DoJo toolkit, Content Navigator and Case Manager.
Java/Web/Filenet/Deployment engineer & ECM consultant
jan 2016 –
Ministry of Security and Justice (Netherlands)
Ivo is currently working on a case management solution for the Dutch Ministry of Security and Justice, targeted to have it's first release in October.   Besides working on the design/implementation of the 'solution' / 'desktop', Ivo developed a variety of widgets, services, filters and traditional FileNet components to complement the solution. Additionally Ivo (in collaboration with MSI) designed and implemented a set of RESTful Web Services to allow the Ministry's app of choice for paperless meetings, to view and handle 'work' in the case-management solution. These webservices were supplemented by a 'Trusted Association Interceptor' enabling trusted SSO between iBabs and DigiJust8.   Besides his development responsibilities, Ivo was responsible for creating the deployment package (setup.exe if you will). Recently Ivo set out the guidelines to introduce continuous integration with Jenkins, to be able to automatically install any version to any environment.   As a part of the teams continuous improvement strategy, Ivo wrote 'the way we work', a document containing code & quality guidelines, including examples and common strategies and principles used by the team.   Keywords: SCRUM, IBM Case Manager, IBM Content Navigator, Java EE 6, Web (Html 5, CSS, Javascript), DoJo,  deployment automation, Jenkins, Ant, Websphere 8.5.5, Filenet p8, RAML, JAX-RS, iBabs, SSO, Trusted Association Interceptor, ADLDS, Enterprise Content Management.
Full stack Filenet/Java-EE developer
dec 2012 – jan 2016
The Dutch ministry of Healthcare
Ivo has engaged in different roles varying from analyst, architect, designer and programmer. He has proven to be a true full-stack problem solver; able to act on all levels of the system architecture offering great skill both back-end(java EE,filenet,webservices), front-end(html,css,javascript,jquery,dojo) as well as databases(sql, analysis, BI) & server environment (concurrency, jvm dumps).   Besides his regular roles Ivo also took responsibility to introduce quality guidelines, set up continuous integration and solely created a mobile interface for the ministries' collaboration platform.   Ivo was lead developer during the Filenet migration 4.5 to 5.2 and was responsible for the refactoring of the complete backend, including Java and .net webservices as part of the workflows. Additionally he was the lead developer (customizations) for a novel implementation of IBM Content Navigator and Case Manager that eventually would replace the older BPF solution.   Additionally he managed, designed and executed the software in order to perform a huge content migration from docs-open to Filenet, migrating over 1 million documents & records.   Finally in order to furtner modernize the platform Ivo designed and implemented a contextual crawler for the IBM Watson search-engine.   Keywords: Java EE(Websphere)/ C#, .NET(IIS)/ webservices/ mobility/ Document-,Input- managent/ html/ css/ javascript/ Dojo Widgets/ jquery/ SQL/ MS-SQL/ Infrastructure/ Filenet p8/ ICA/ Content Navigator/ IBM Case Manager/ JSON/ XML/ XSLT/ EJB/ JAX-RS/ JPA/ OCR/ Content-migration/ Jenkins-CI/ Jira/ Subversion
Software & Business Intelligence Consultant
apr 2010 – nov 2012
GGZ Rivierduinen (healthcare)
Along with a colleague Ivo shaped the novel department for management information. In the early days his task was primarily to provide data analysis and ad-hoc information requests. These requests where gradually transformed into structural automated reports using Cognos, that were managed by the business.   Additionally Ivo created a framework for the automated testing of the data-warehouse, and the automated visalisation of 'linage'.  Besides his technical activities, Ivo took part in several 'definition workgroups' elaborating the requirements for future management information.   Ivo proved himself to be a valuable asset for the project, quickly able to comprehend complex business domains allowing for the creation of efficient solutions.   Keywords:  Cognos 8.4/ report studio/ SQL/ MSSQL/ Information analysis/ Data Analysis/ report building/ DWH testing/ user support/ VBA/ Java/ Javascript.
ECM Specialist
aug 2012 – nov 2012
Multiple CGI clients
In this technical & advisory role Ivo worked on several input-management projects for different clients. Ivo took part in the full spectrum taking part in the sales activities, writing the functional & technical designs, implementing the solutions and taking part in the service-desk activities of the team.   Keywords: Kofax Capture 9/ 10/ Sharepoint integration/ Scanners/ Sales/ VRS/ ECM
Senior Software Engineer
apr 2010 – dec 2015
Multiple CGI clients
During his time at CGI Ivo had multiple technical and functional roles in the Software Engineering discipline, often combined or focused on Enterprise Content Management or Business Intelligence.   Ivo took part in many different internal and external projects (Government, Healthcare, Telecom and small-business) and was a guest om Schools and Universities to talk about the profession.   Besides the technical roles, Ivo had the opportunity to join in on a change management project. Additionally he has successfully written/worked a few (fixed prices)quotes.   Keywords: Software Engineering/ best practices/ agile/ Requirements Engineering/ Design/ Architecture/ Enterprise Content Management/ Enterprise Information Management/ Business Intelligence/ HealthCare/ Government – Java/ C#/ JavaScript/
SUP & Java backend developer
jun 2012
Ministry of healthcare
For promotion and demonstration purposes our team created an Android/I-Pad application based on the Sybase Unwired Platform that was able to interconnect with a Filenet P8 implementation. Ivo created the complete backend and server infrastructure for connecting with the P8 environment.   Keywords: Filenet P8/ Content/ Proces/ Engine/ SYBASE/ SUP/ Java EE/ Webservices
Researcher / developer (M.Sc)
apr 2009 – sep 2009
University of Amsterdam & Logica
For his M.Sc project Ivo worked on the semantic clustering of texts using a novel similarity measure based on data-compression. In order to perform his research Ivo wrote a webcrawler(java/javascript) to index a great amount fully classified news-messages. Additionally – to support his research and optimize the algorithm – he wrote different tooling implementing compression-, graphlayout- and clustering algorithms. Eventually he was able to proof the suitability of the 'clustering by compression method' for the semantic clustering of texts and was able to propose several optimisations in pre-processing the texts.   Keywords: J2SE/ C#/ JavaScript/ Delphi/ Firebird RDBMS/ SQL/ BZIP/GZIP/PPMZ/ NCD
Education, certification and training
Professional Scrum Master (PSMI)
October 2016
IBM Case Manager Developer Workshop
September 2016
Certified the following – IBM Case Manager Solution Design Technical Mastery Test v2 and – IBM Case Manager Product Fundamentals Technical Mastery Test v2
Certified AIIM ECM Master
july 2016
Certified AIIM ECM Practitioner, Specialist and Master
IBM Content Navigator & Case manager workshops
nov 2014
Workshops for the development & customization of the IBM Content Navigator & IBM Case Manager suites.
Filenet P8 4.5
oct 2012
Certifications for amongst: Content Manager – Designer, Content Manager – Developer (F043G), Content Manager – Administrator, Business Process Manager (BPM) – Designer, Content Manager – Administrator
CGI Talent Development program
feb 2013
Best in class with a thesis on the effectiveness of corporate communities. Courses in personal effectiviness, leadership, presentation and communication.
AIIM SharePoint Specialist
april 2013
Java 7 SE
feb 2012
Preparation for certification course at Logica.
Master's degree – Software engineering
2008 – 2009
University of Amsterdam
With a thesis & applied the semantic clustering of 'news' using a noval similarity measure.
Bachelor's degree – Informatics
2005 – 2008
HZ University of Applied Sciences
With a thesis about rule-based-systems applied in home security/automation systems.
Misc
Interviewing techniques, Cognos 10, Delphi, European Computer Drivers License (ECDL), User Centered Design
Personal
Hobbies
Outdoor sports such as rockclimbing, snowboarding and hiking. Programming – and blogging about it.
Languages
Dutch, English – native / fluent German – limited
Extracurricular activities
Architect @ Snippet.Market since dec 2019 Tech blogger @ IvoJonker.nl since Dec 2014
Skills
Social skills
Able to interact with anyone.
Problem solver
Great analytical skills. Broad interest in hardware, software and people.
Enterprise Content Management
Broad ECM experience.
Java engineering
Backend engineer focus on Java EE
IBM Content Navigator & Case Management Engineering
Not limited to P8-CE, PE, BPF, ICN, IBM and Watson